ULTIMATE STRETCH by Mascot – experience workwear in 100% stretch

ULTIMATE STRETCH
Imagine workwear so comfortable that you won't want to take it off! MASCOT's workwear in ULTIMATE STRETCH is elastic in all directions. It is so flexible that you barely notice it on your skin. This gives you optimum functionality, freedom of movement, and flexibility whilst you work. The fabric is extremely lightweight, contributing to a high level of comfort all day long.
MASCOT's work trousers in ULTIMATE STRETCH offer truly exceptional freedom of movement, particularly when you are used to wearing work trousers made from a fixed fabric. Find your ULTIMATE STRETCH work trousers today.
MASCOT's products in ULTIMATE STRETCH give you:
A 100% elastic material
Optimum comfort with nothing that restricts or hinders freedom of movement.
Optimum functionality and flexibility while you work.
STRETCH – throughout the working day
When it comes to physical labour, comfortable workwear is essential. That is why we have developed ULTIMATE STRETCH, a fabric that stretches in all directions and feels soft and comfortable against the skin. The unique stretch fabric gives you optimum freedom of movement, so you get the best conditions for a great working day. Good freedom of movement is essential on the job, especially when working from a kneeling position, so that nothing feels tight or cuts into your skin.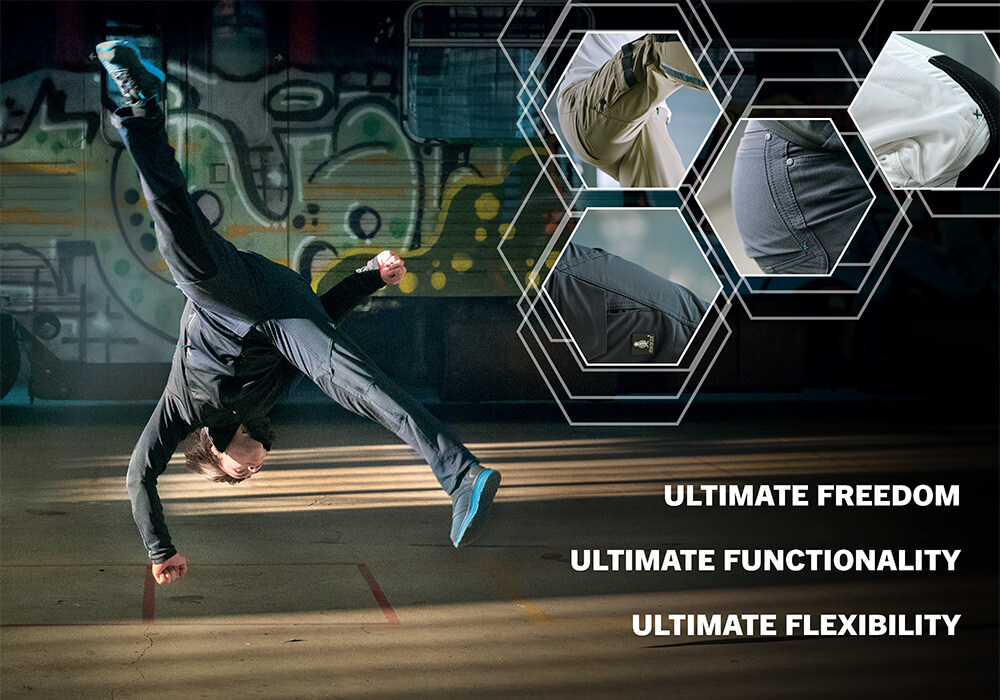 Wear resistance
Excellent wear resistance is a non-negotiable component of all workwear in ULTIMATE STRETCH. The fabric is tested both in the lab and by our test users, so you are guaranteed workwear that will stand the test of time.
Lightweight
Lightweight workwear has a clear advantage when your job involves many hours of walking and standing. When you wear work trousers in ULTIMATE STRETCH, you are not weighed down by thick, heavy fabrics. On the contrary, you get lightweight workwear with excellent freedom of movement. Along with the clothing's elasticity, the low weight provides unrivalled comfort, leaving you free to move without any restrictions. This is quite simply workwear you won't want to take off!
Water-repellent
If you work outdoors, then products in ULTIMATE STRETCH are the ideal option as most of them have a water-repellent finish. This means that you stay dry, even in light showers, without having to deal with extra rain gear. When it comes to MASCOT workwear in 100% stretch, nothing has been left to chance.