MASCOT® ADVANCED
MASCOT® ADVANCED is a range of workwear in ULTIMATE STRETCH for trade professionals who demand a high level of functionality and comfort. With products made in ultimate stretch, MASCOT® ADVANCED ensures full freedom of movement. One of the key features of the range is a high wear resistance, making these products particularly suitable for demanding work with e.g. metal, concrete and wood. These are premium quality products for those who want the best from their workwear.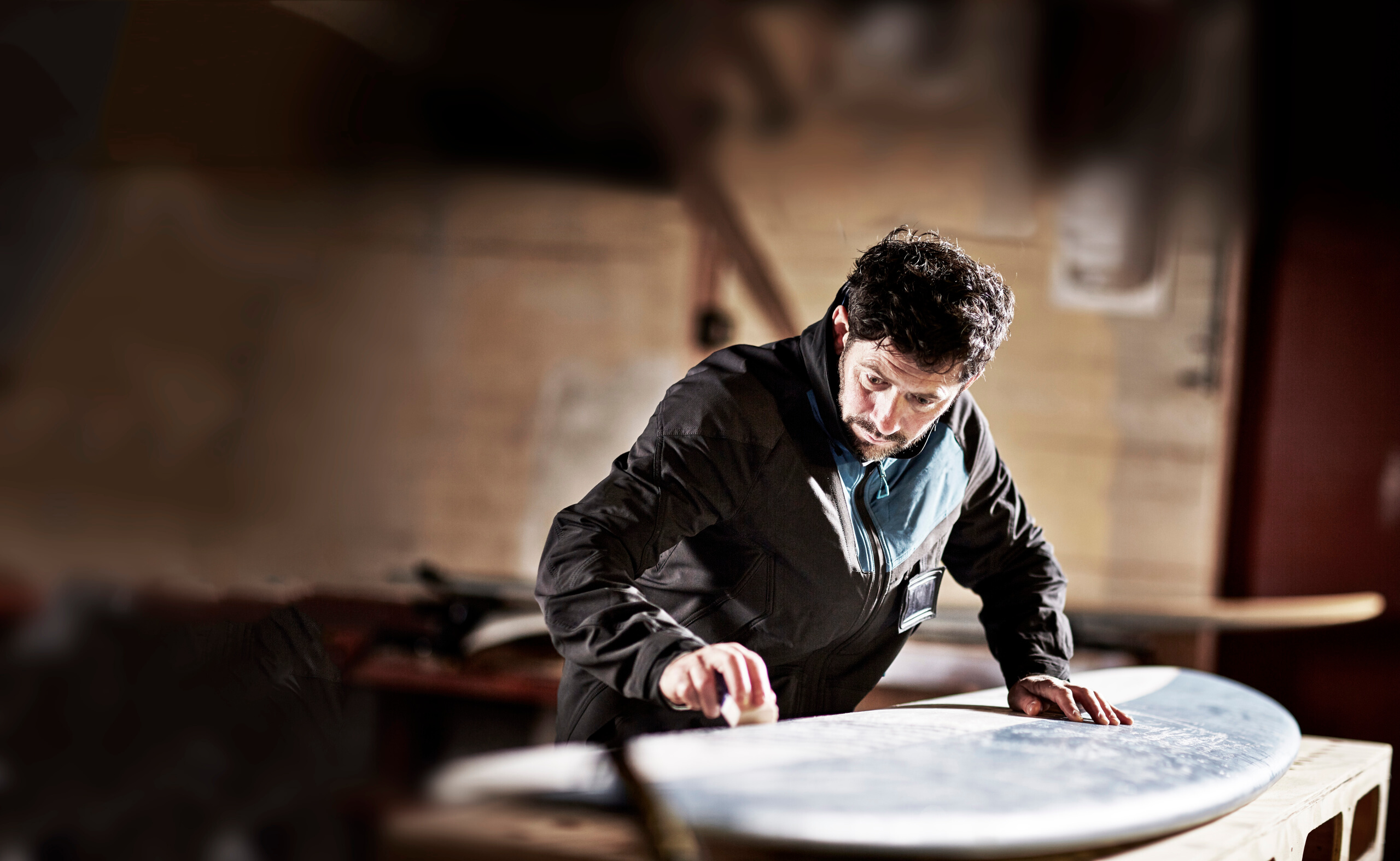 Stay dry, warm and protected from the elements
MASCOT® ADVANCED comprises a wide range of products developed for constantly changing temperatures and varied jobs. Perfect for dressing in layers when it gets really cold outside. You will find moisture wicking T-shirts that keep your dry and ensure your body can breathe, thermal jackets and thermal vests, which have an insulating effect and keep you warm, and outer shell jackets and winter jackets, which protect you from wind and adverse weather conditions. Adapt your clothing to suit the temperature outside and your own levels of physical activity. Whether it is hot, cold, windy or calm, MASCOT® ADVANCED has got you covered.
If you want to achieve ultimate freedom of movement, you can find trousers with four-way stretch that are durable, lightweight, and water-repellent.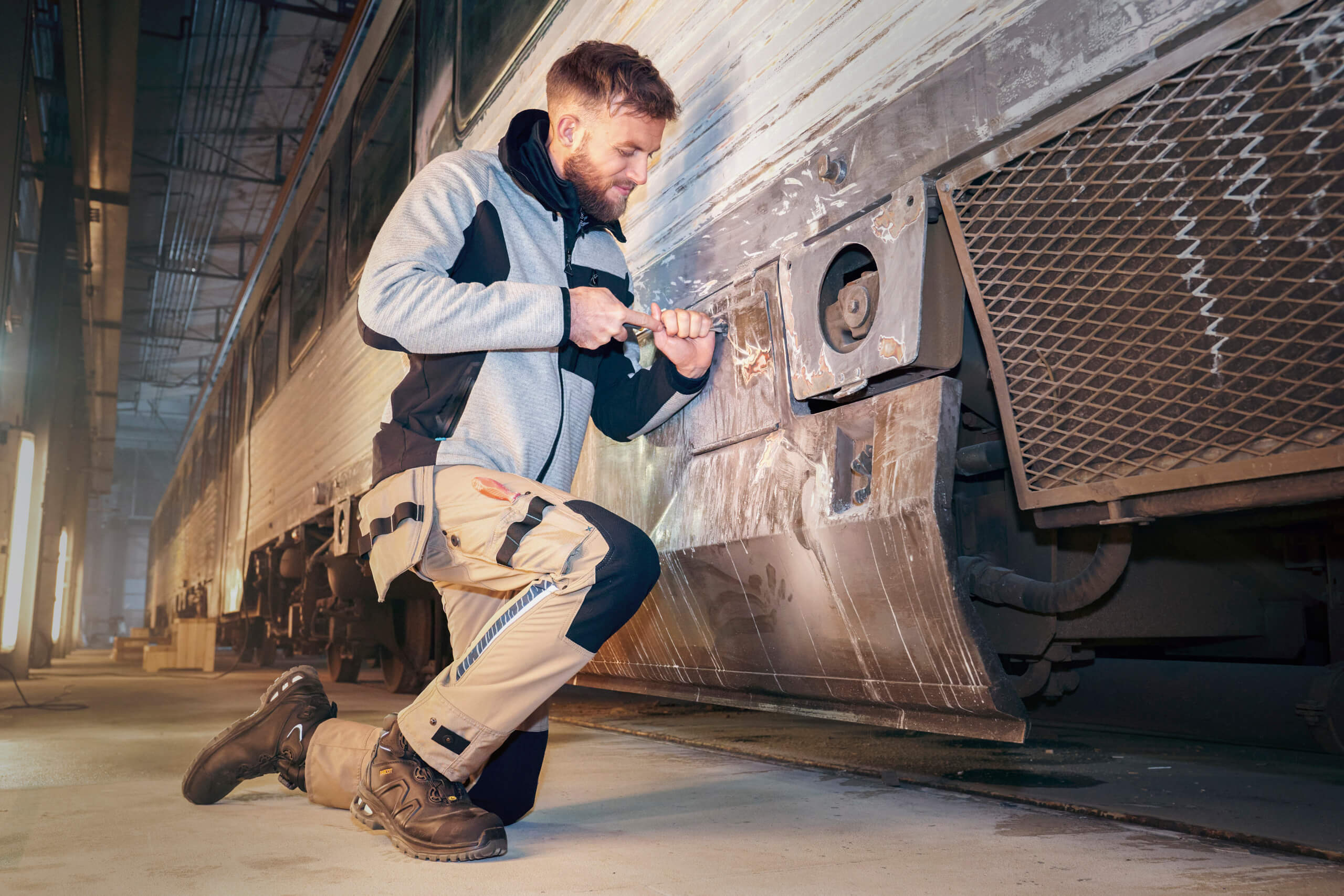 Workwear without compromise
Work trousers in MASCOT® ADVANCED have CORDURA® reinforcements at the knees for extra durability. A feature that reduces the risk of getting holes in your trousers when you work in a kneeling position. Do you fill your pockets with tools? The fabric in MASCOT® ADVANCED is so lightweight that it stops the trousers from weighing you down. So no need to compromise on weight or quality.
Need to use your pockets to store tools, drill bits and screws? In the MASCOT® ADVANCED range, the pockets are integrated into the design so that you are not weighed down when your pockets are full of tools. Your freedom of movement therefore remains unaffected, no matter how many tools you carry around with you in your working day. Do you find that your knees get overheated? Work trousers from MASCOT® ADVANCED come with ventilation on the inside of the legs, letting air get to your knees. You can also remove the kneepads whenever you no longer need them, so that they do not provide wasted heat.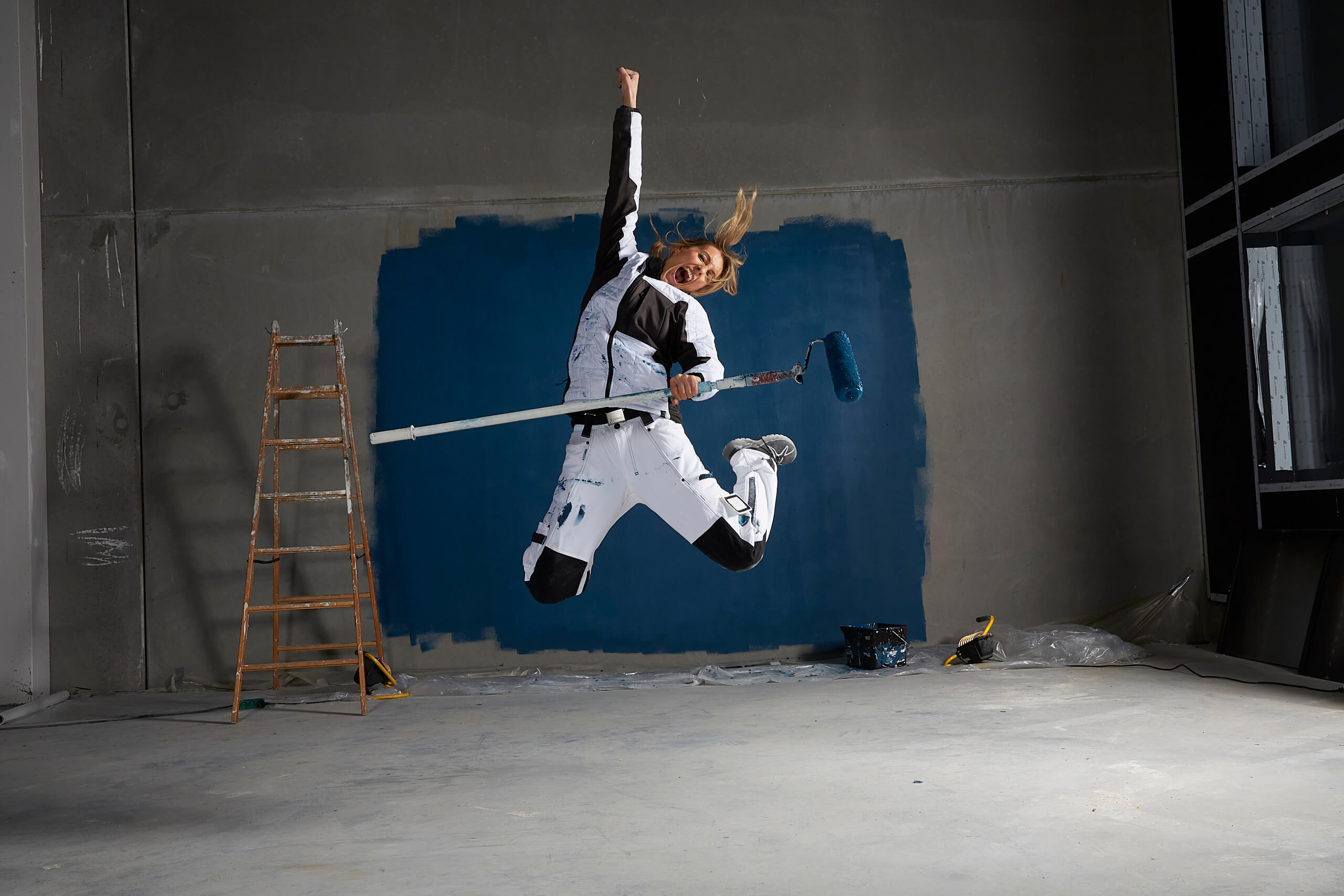 Stretch gives you a unique freedom of movement
The MASCOT® ADVANCED range includes a wide range of trousers in ultimate stretch. This allows you plenty of room for all those positions you get into during your working day, without the trousers feeling tight or restrictive. The ultimate stretch fabric is soft, comfortable and lightweight so that it easily follows the movements of your body. With the added focus on optimum fit, MASCOT® ADVANCED clothing feels almost like a second skin.
Fits for the modern woman
The MASCOT® ADVANCED range includes trousers for women in a choice of two fits: DIAMOND and PEARL, based on measurements taken from a wide range of women in different industries. Using measurements from thousands of different women, these fits were developed to suit the modern woman's body. The ladies fits have, of course, also been tested by female trade professionals, while trousers which do not have a specific ladies variant are also designed so that they can be worn by women. Always try the trousers on first to find the ones that best suit you.