MASCOT® ACCELERATE SAFE

This range is for anyone who requires something extra from their workwear. MASCOT® ACCELERATE SAFE is a range of workwear that offers high visibility, optimum freedom of movement and an eye-catching design. A complete range of workwear and winter clothing for both men and women, in three fluorescent colours and nine colour combinations.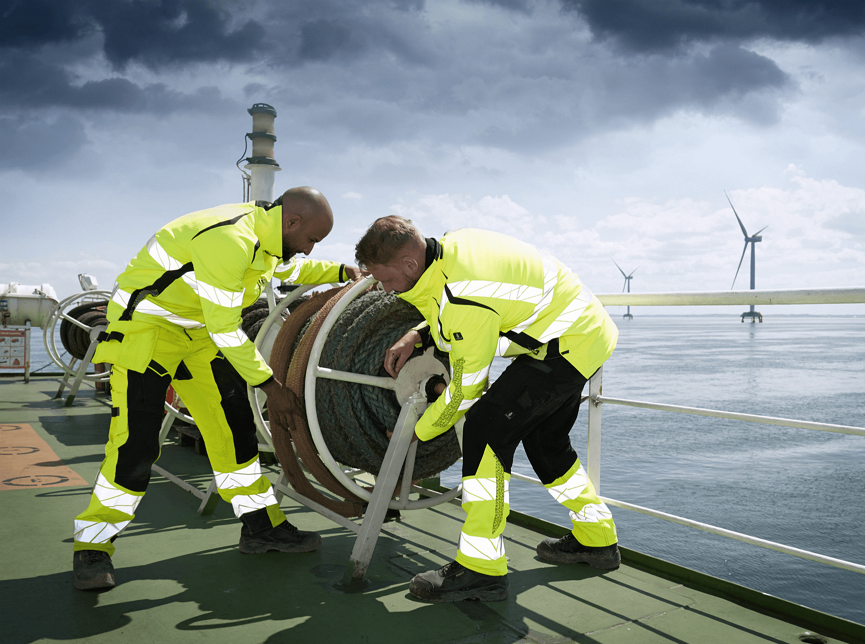 High level of movement with products in stretch
Do you dream of optimum freedom of movement all day long, but still need high visibility?
If so, then you should opt for products from the MASCOT® ACCELERATE SAFE range. With products in 100% four-way stretch or with stretch zones, you are guaranteed sublime comfort all day long.
With workwear in a stretch, you won't feel restricted in your movements. You can reach for your tools, bend down unhindered, or work in a kneeling position without your workwear feeling restrictive or irritating. And with pockets in the same stretch fabric, you can fill them to the brim without experiencing any impact to your freedom of movement.