MASCOT® FOOTWEAR CARBON
Low weight, flexible and shock-absorbing soles combined with carbon fibre toe caps ensure great comfort – every single day.
Developed with your needs in mind
MASCOT® FOOTWEAR CARBON is the range for anyone who wants footwear of the highest quality developed with your needs in mind. Low weight, flexible and shock-absorbing soles combined with carbon fibre toe caps provide you and your feet with the solid foundation you need for a good working day – all day, every day.
Choose between laced shoes for footwear that is 100% metal-free, or shoes with a BOA® Fit System for quick and secure fastening which will ensure that your shoes sit firmly and securely around your feet.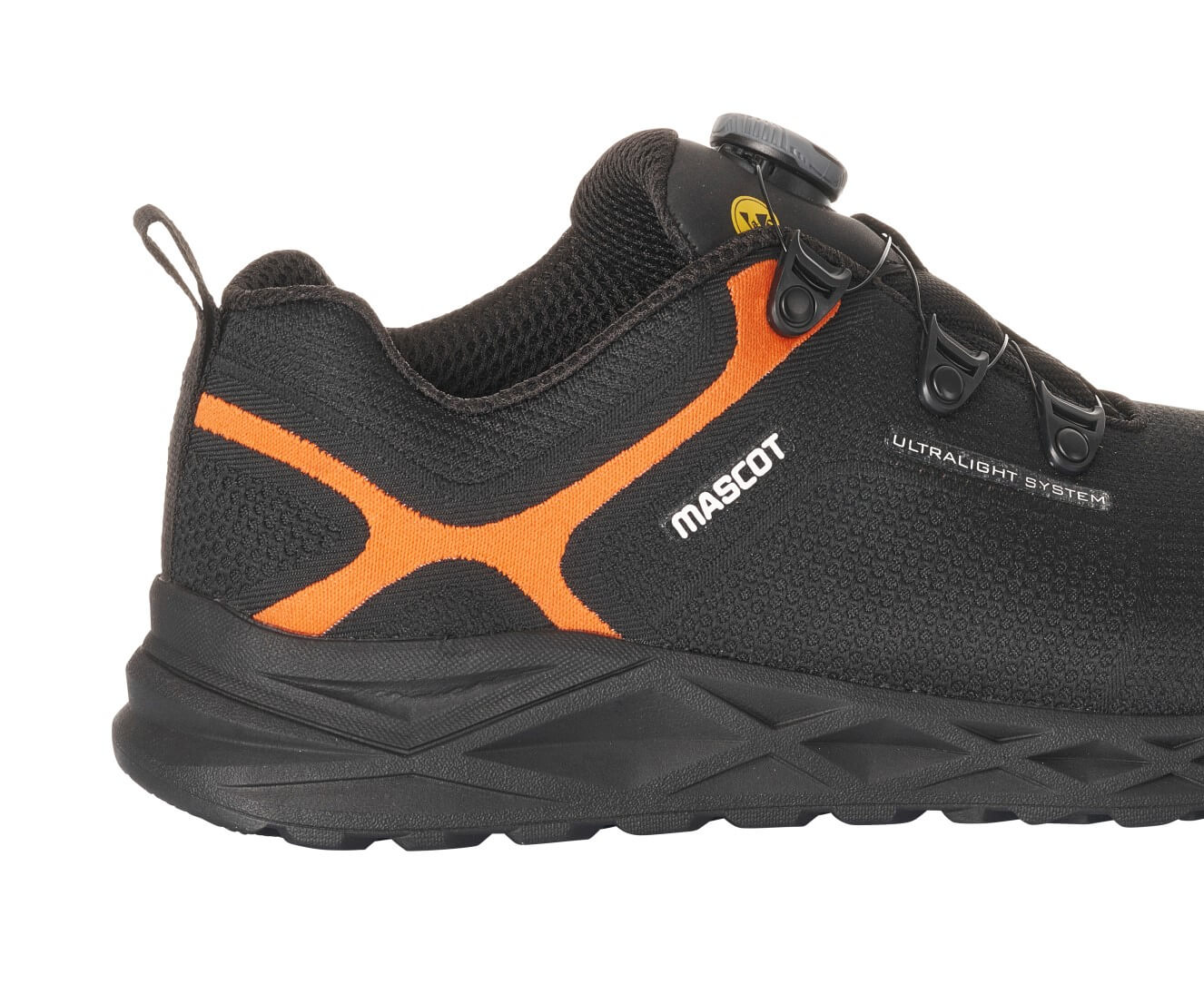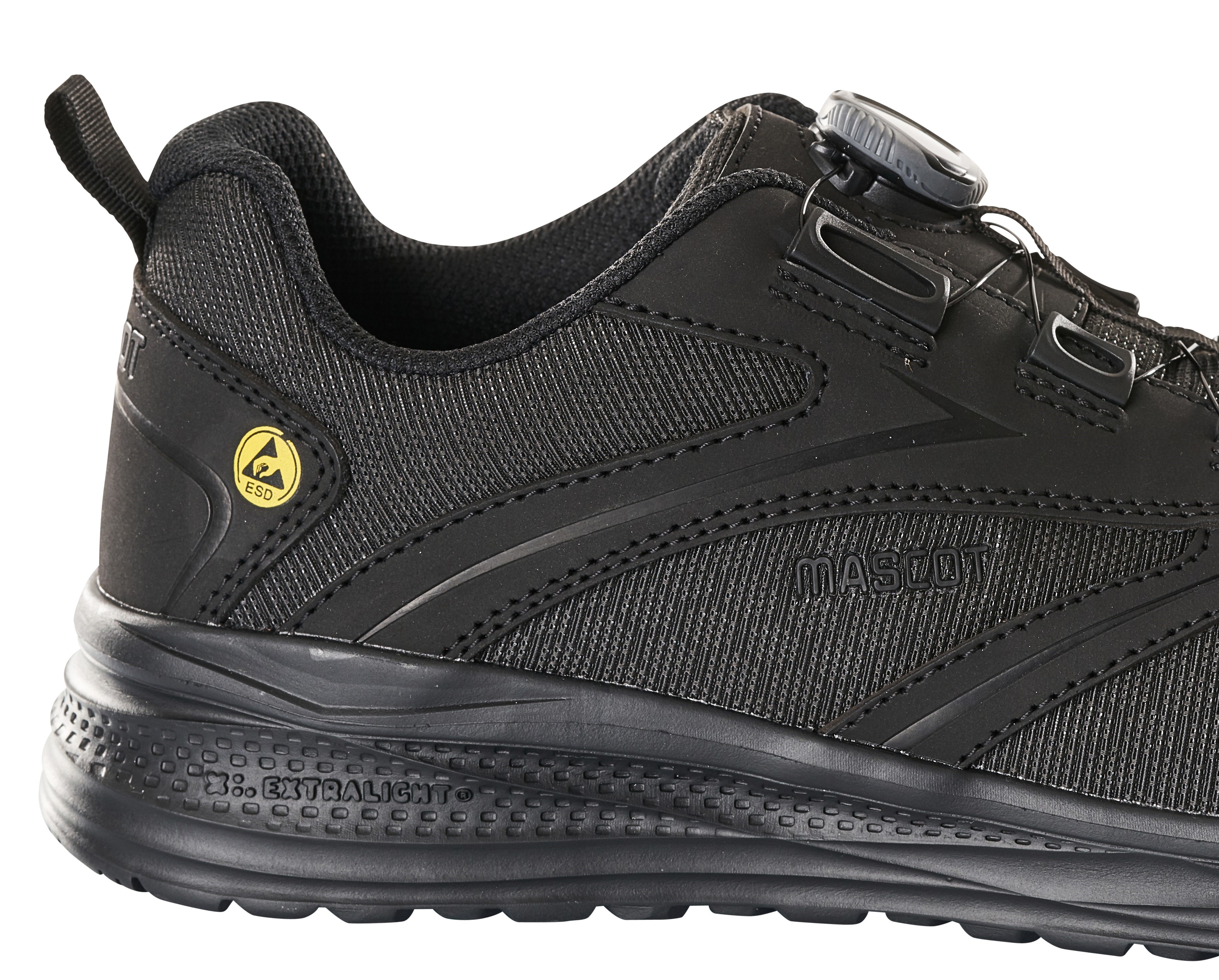 Shock-absorbing soles for high walking comfort
Footwear in the CARBON range gives you a high level of walking comfort all day long. The soles are made from a foam material called XL EXTRALIGHT® EVA. These soles are light and flexible, and give the footwear an overall low weight, high walking comfort and an increased level of shock absorption.
The sole absorbs the surface impact that would otherwise normally spread and lead to soreness and fatigue in your legs, back and body. The result is superior walking comfort and a reduced tired-leg feeling after a long day of work.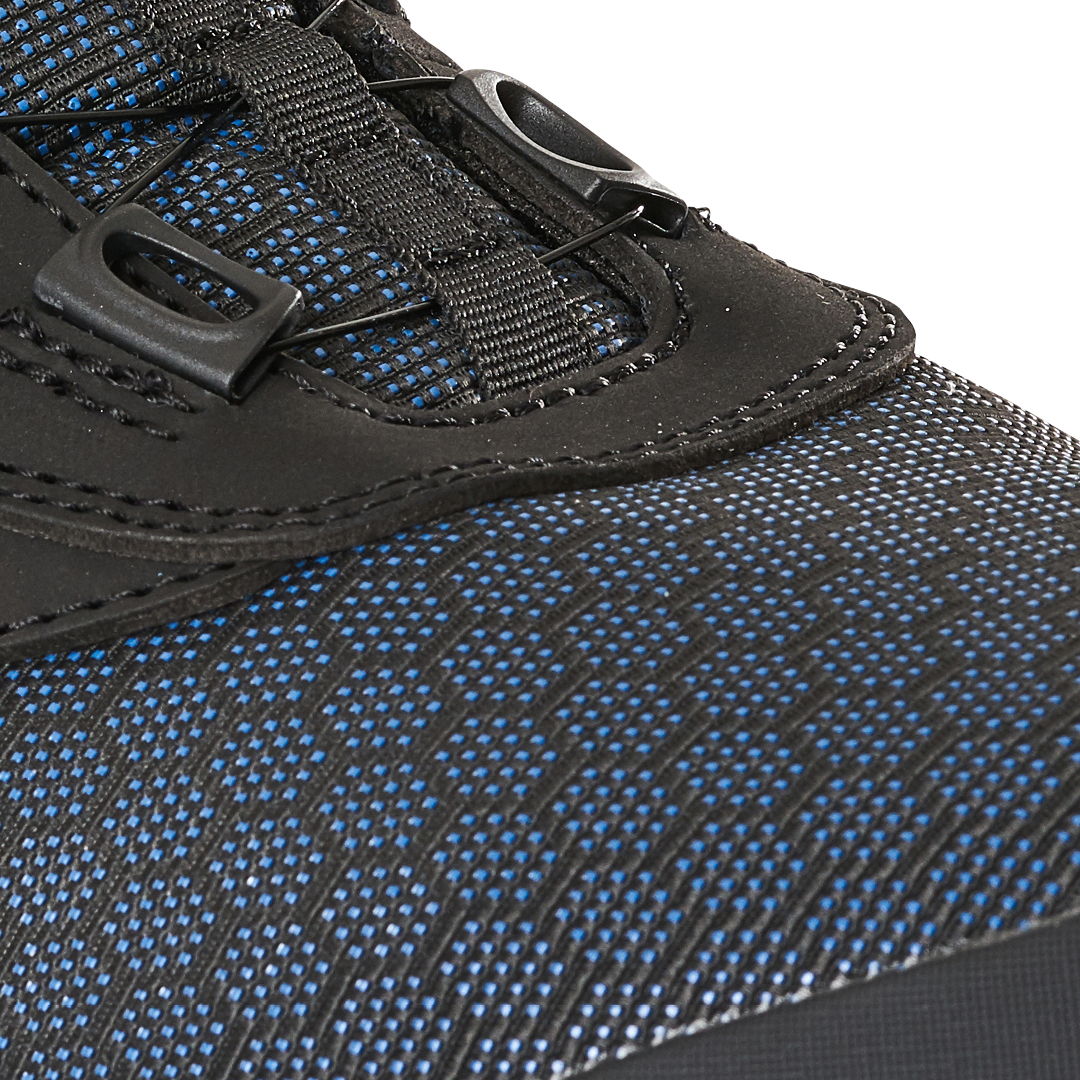 Flexible nail protection for guaranteed peace of mind
In this range, MASCOT has chosen to add a MASCOLAYER® textile midsole, giving the footwear the best possible features. The nail protection has a low weight and is soft and flexible, allowing for easy movement of the foot and thus a high level of comfort.
Thanks to the flexible nail protection, the shoes follow the natural movements of your feet whenever you walk or kneel. The footwear in this range also comes with extra reinforcement in the toe.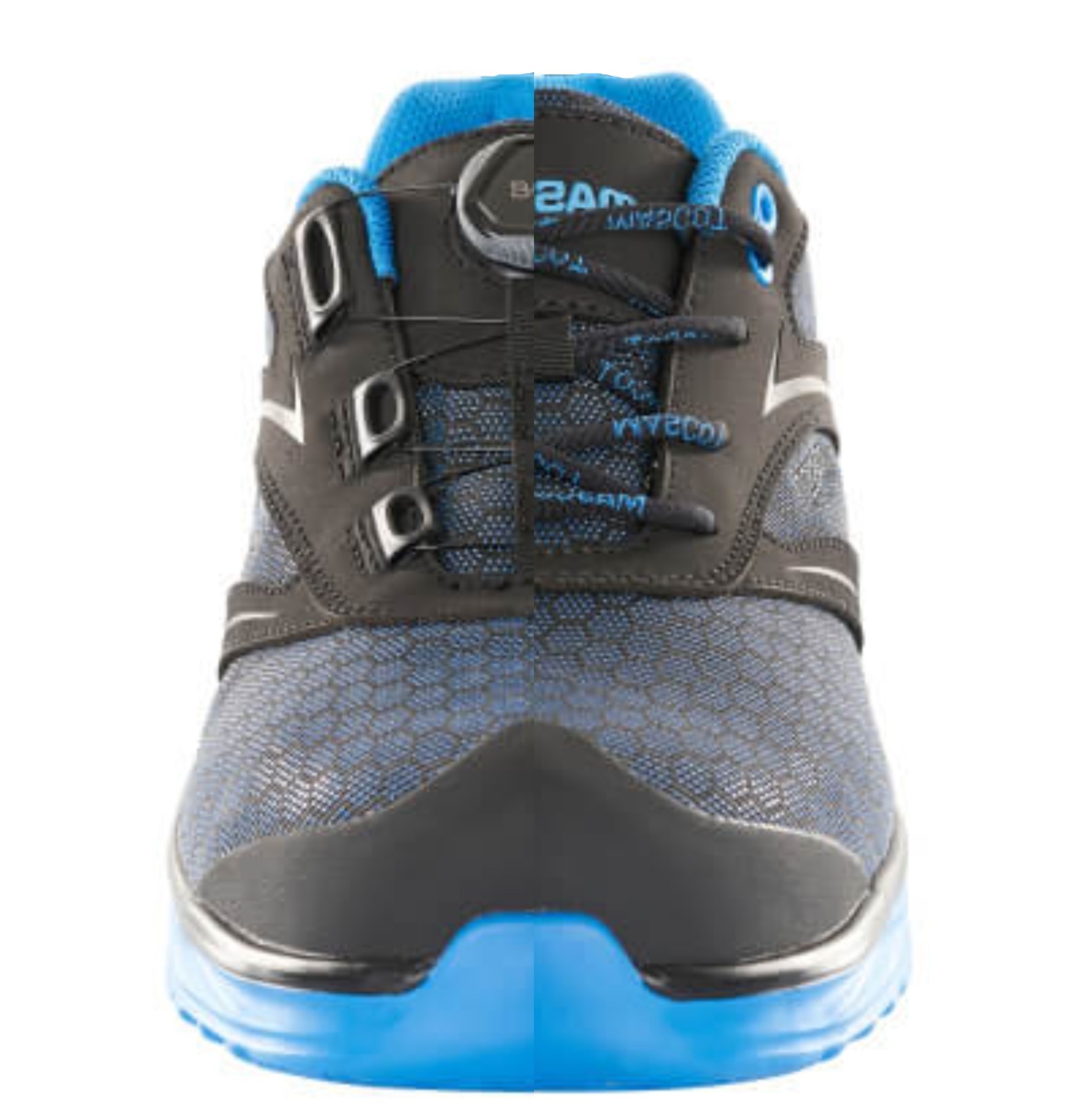 Available with laces or the BOA® Fit System
To get the most out of footwear in the MASCOT® FOOTWEAR CARBON range, you have a choice of two fastening systems. If you are looking for a completely metal-free shoe, then choose footwear that fastens with laces. But if you need to take your shoes on and off quickly, then choose footwear with the BOA® Fit System.
The light-weight stainless steel laces evenly distribute the pressure on the metatarsus and ensure that your footwear fits securely around your feet, giving you stable and supportive walking comfort on all surfaces.